Rules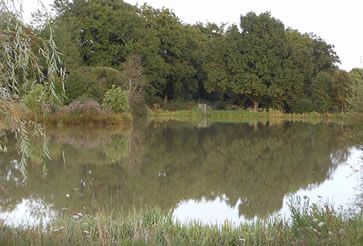 GROUP LEADER please ensure all anglers in the group are aware of all the rules before booking, as these are enforced for the welfare and safety of the fish (if in doubt ask, as we are here to help).
Micro barb and wide gape hooks only
No fluoro carbon main line
No nuts
Minimum hooklink 15lb
No leadcore leaders
No bent hooks
No fixed leads
No hand jewellery while handling fish
Antiseptic gel must be used at all times
No plastic baits to be used
Only bait purchased on site to be used (no exceptions)
Rods are not to be left unattended
No swimming in the lake
Only landing nets and mats supplied by fishery to be used (no exceptions)

Terms and conditions
La Maniere Carp Fishery is a family run lake so drinking on the bank in moderation only. No drugs of any kind will be tolerated - should this occur we reserve the right to terminate your booking with immediate effect without a refund, this also applies should you fail to comply with any of the rules stated.
There is no smoking in the chalet and we expect you to leave the accommodation in the condition you find it, but a deposit of £200 to be paid up to a week before your trip to cover any breakages/cleaning charge which may occur is compulsory, if all is left satisfactory we shall refund the full amount within 10 days of your departure.
We will not be held responsible for any disruption to your journey and we advise you to have travel/breakdown and also health/medical insurance.
Please respect our rules, we hope you enjoy your holiday and that the facilities at La Maniere meet your requirements. Hopefully you will achieve a new personal best and have a great week's fishing!